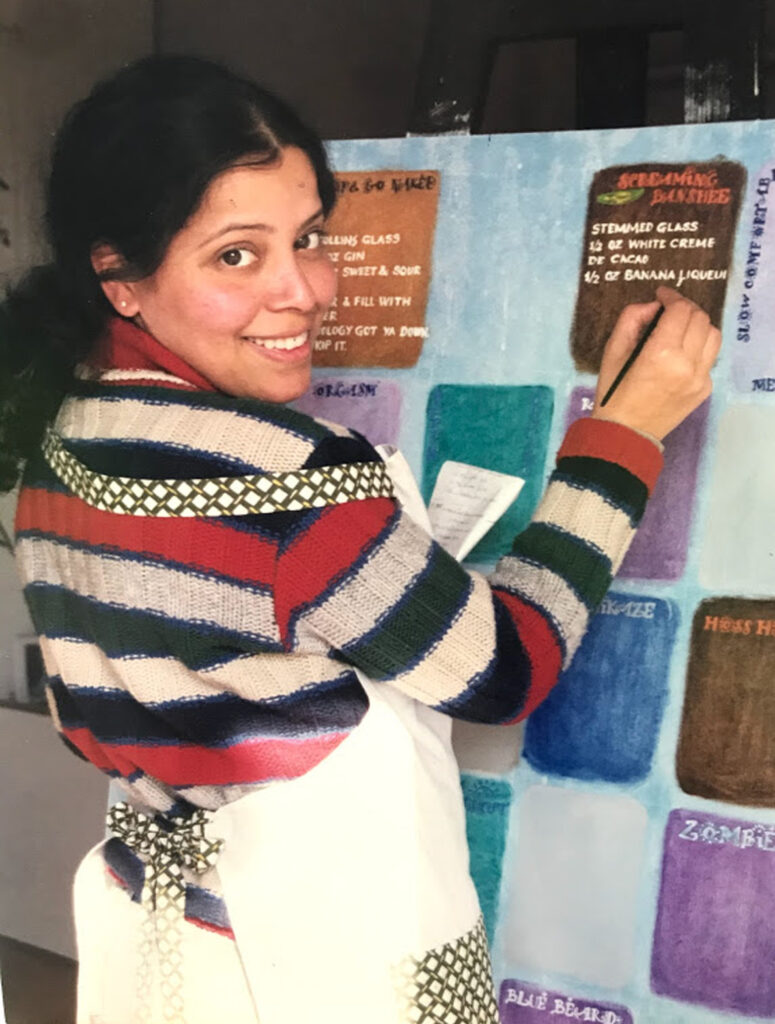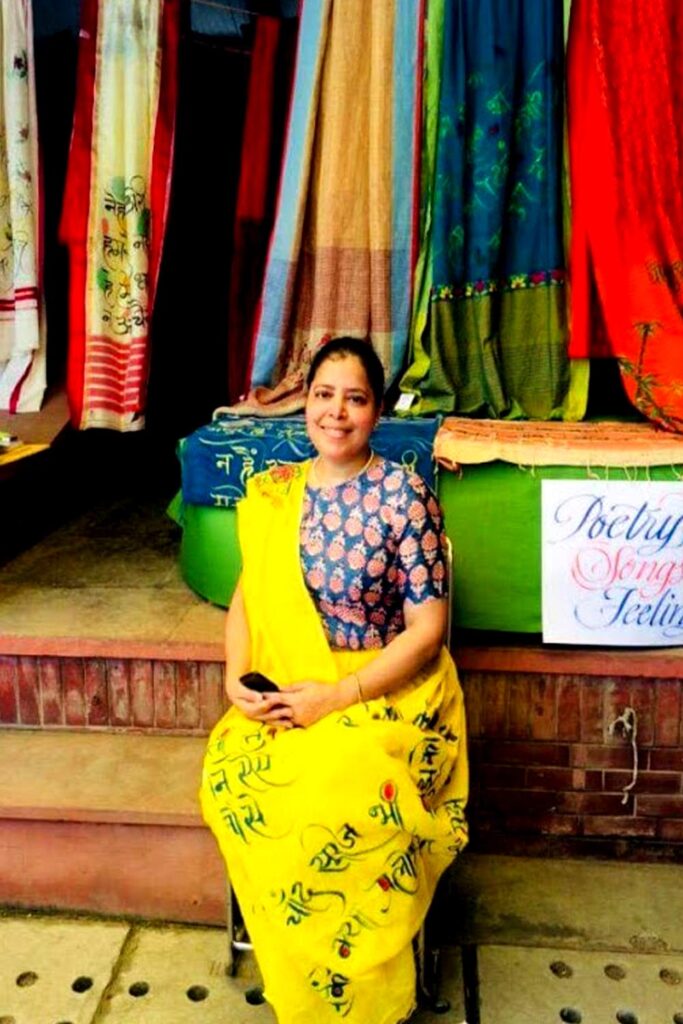 Calligrapher – Likhwat Designs Illustrator Artist
 Calligraphy is the most intimate, private, and spontaneous expressive means. Like a fingerprint or voice, it is unique to every person.
(Hermann Zapf)
I believed that Calligraphy is an art adopted out of creativity, a natural flair for writing and possibly a hobby that was born out of boredom. That was until I spoke to 4th generation Calligraphy artist, Shipra Rohatgi of Likhawat Designs.
Shipra's great-grandfather was an accountant at the court of Mughal Emporer, Bahadur Shah Zafar. His works were compiled in the form of scripts like Mahajani written in Hindi, Thuluth and Nastalik written in Arabic. Calligraphy was engraved in Shipra's veins, and she pursued this art by reading classic books on calligraphy. "I understood the basics and by the age of 10, I had begun professional calligraphy under the guidance of my father," says Rohatgi.
Shipra's father, Shri Rameshwar Dayal Rohatgi always believed in the passion that he had witnessed his father and grandfather thrive on. Even when Shipra had wished to divert her career into Fashion Design, but even having worked for bigwigs like Walter Johnson, Ritu Beri, JJ Valaya did not bring her the peace, that calligraphy did and in just 3 years, Shipra was back to her father's studio. "My father never mocked me, but smiled rather, as though he knew where my heart belonged." she smiles, as she talks about how her father's daily walks are filled with random calligraphed notes that he hands out to strangers or leaves them on benches to have this passion bring joy to others.
Shipra has the expertise to write in French, Persian, Urdu, Telugu, Marathi and Bangla. Her accolades include having previously created artwork for Robert Vadra and Priyanka Gandhi's wedding, former CM of Bihar, Mr Lalu Prasad Yadav's daughters' weddings. Former CM of Maharashtra Mr Kamalnath's son's wedding has worked on Ganesh Lakshmi Aarti Books and also for Shahrukh Passi's son's wedding.
Bollywood has chosen Shipra's artwork for exclusive events too, for instance, she has personalized party invites for Deepika Padukone and has designed Aishwariya Abhishek's wedding monogram. "Sharmila Tagore Ji was fond of my work and upon the death of the late Nawab Ali Khan Pataudi, she wanted me to personalize his tombstone." Shipra recalls, "the family has also had me customize Saif and Kareena's wedding invites."
For more stable work, Shipra has been a regular calligrapher for Rajiv Gandhi Foundation, as appointed by Mrs Sonia Gandhi, and also for the ITC Group. She is currently the official calligrapher for Chanel, Mont Blanc, LV and continues to take up customized projects for her clientele.
Shipra also teaches Calligraphy to students and in schools and feels that her biggest achievement as an artist is "to inspire young, pure minds and watch their enthusiasm unfurl in their efforts." Her regular online classes and lessons, she says, teach her more about understanding the student better, push her boundaries as a teacher, and use the passion to channel positivity. "I would teach adults at Aurobindo Ashram how to meditate and heal with Calligraphy. This shows that there are so many avenues a passion can lead to." Shipra has been a visiting teacher at various institutions like Mothers International School, Vasant Valley School, GD Venkat School, Shri Ram School among many more.
Calligraphy for the soft-spoken artist is not just writing words, she envisions, filling life into each word with each stroke. Shipra explains, "the upward fine stroke of a letter is breathing in, and you breathe out coming down, as the pen makes a thick stroke. The key is to write anything but write slowly. Writing has the power to calm a person as it feels like a mode of self-expression."
In the world of mass production, Shipra values the client who pays attention to the raw, handmade product.
Not one to limit her potential, the artist now explores new surfaces and modes of practising her art. "I have explored canvas painting, watercolours, oil painting and have also become a fan of the Procreate App on iPad. Digital creation has enabled me to cut down on my usage of paper and on the other hand, expands my options exponentially." Says the handcrafter.
The Pandemic has led to many fans of the art, taking up calligraphy as a means to find peace, or to explore their talents. Social media has played a major role in appreciating written art. "Technology has opened so many doors for the student and the teacher and has added to the popularity of the art. I am so glad to see so many calligraphers rise and create beauty out of the most regular products. The key points to remember when pursuing any hobby or passion is learning the basics and to build upon them as you consistently practice them. You must know the rules to bend the rules." smiles Shipra Rohatgi, as she watches her children, Leela and Shcwaas hone themselves as 5th generation calligraphy artists of the family.